Current Olympics Medal Count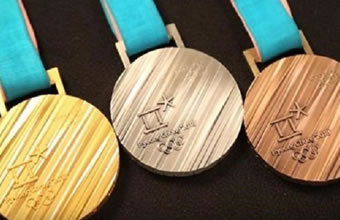 Before the start of the Olympics, one of the most common futures bets concerned which nations would take home the most medals. Norway and Germany entered the PyeongChang 2018 Winter Olympics atop the betting boards at sportsbooks like Bovada and Bet365 with +175 odds each, while the US was in third at +400, Canada in fourth at +700, and the Netherlands in fifth at +1600. France (+4000), Austria (+5000), South Korea (+5000), China (+6600), and Switzerland (+8000) rounded out the top 10.
Now that the Winter Games have been underway for several days with many medals already awarded, bettors will be interested to keep tabs on the current Olympics medal count for each of these countries (even though wagering on the final outcome is now locked at most betting shops). Heading into Tuesday's competition, the medal count currently stands as follows (Gold/Silver/Bronze):
Norway: 9 (2/4/3)
Canada: 7 (2/4/1)
Germany: 7 (4/1/2)
Netherlands: 7 (3/2/2)
United States: 4 (2/1/1)
France: 3 (2/0/1)
Japan: 3 (0/1/2)
Austria: 1 (1/0/0)
Several nations not atop the betting boards have a pair of medals each, and numerous other countries have 1 medal to date. Interestingly, South Korea, Switzerland, and China have all come up short on the podium so far in these Winter Olympics. That said, the opening events play to different countries' strengths, and the events in which these latter nations are expected to shine have (mostly) yet to reach their final stages. While the top five powerhouse countries are currently all in the top five of medals won, expect significant changes atop the leaderboard as the Olympics go on.
Check back with BestUSASportsbooks.com for the latest medal count.
Top Sportsbooks for Betting in the USA
USA Sportsbook Guide
Sportsbook Reviews